Gardening season begins...
04 May
Posted by Cliveandcharlie
in garden, Rhododendron, species tulips, spring
... here in the Great White North. Despite some unseasonably very warm, dry weather a few weeks ago, cooler temperatures and much-needed rain have returned. Flowers are blooming about 2 to 3 weeks ahead of what's considered normal around here, so the change in temperature will keep them around longer to enjoy.
I'm still discovering the vegetation at our new house. Much to my delight, the previous owners had planted some Scilla and species tulips in the front garden and lawn. The Scilla have already peaked, but I did manage to take some pictures of the tulips today while I was waiting for a load of topsoil and pine mulch to be delivered.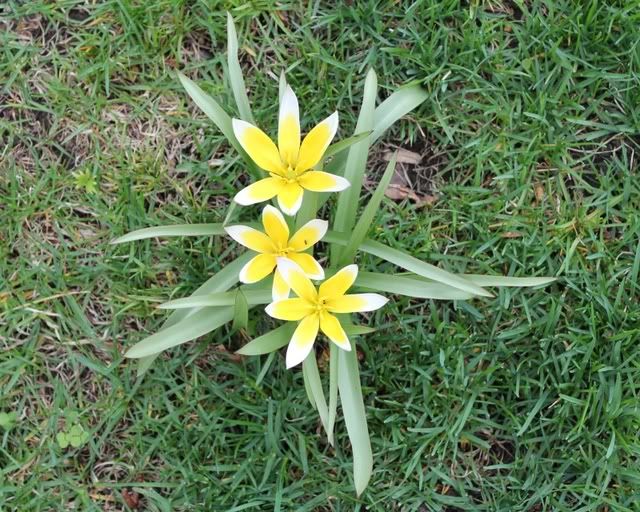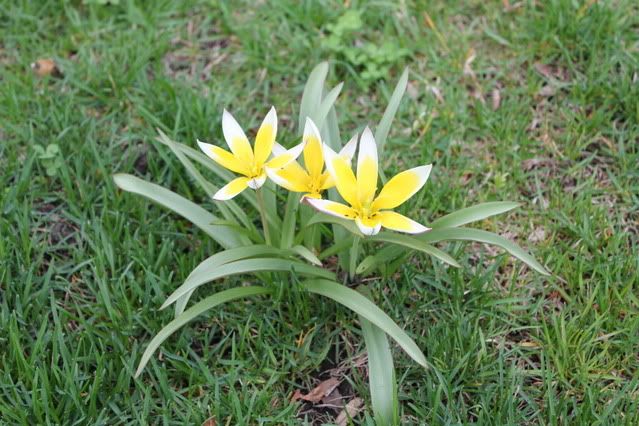 Planted at the base of the white birch in the front yard. Please ignore my weedy lawn.
However, I did plant that clover.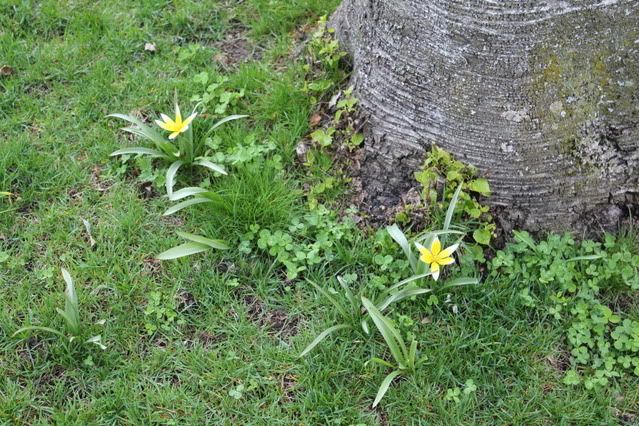 Along the front walk, planted under the Euonymous.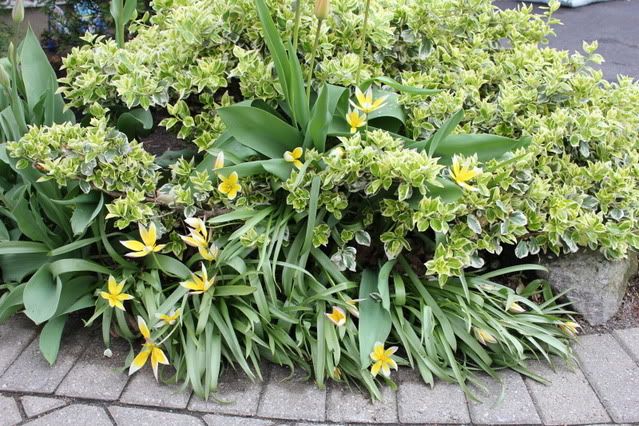 This evening, I returned from the garden centre with a Finnish hybrid Rhododendron, 'Marjatta' series, "Haaga". These rhodos were bred at the University of Helsinki to be very winter hardy (-30°C or to zone 4). Here's some info on this series, with "Haaga" approximately halfway down the page: http://virtualvisitmygarden.blogspot.ca/2012/03/finnish-rhododendrons-at-arboretum.html
See also: http://www.dendrologianseura.fi/rhodokerho/cultivars.html
I'll be planting the rhodo this weekend at the east-facing front of the house, where it'll be well-protected from north western winter winds. I'm very excited about this because I never thought I could cultivate a large-leafed rhodo in this climate. We'll see...
Any ideas for complementary surrounding plants? I'm thinking hosta and Geranium phaeum.