Gardening- Hardy Geranium phaeum
Geranium phaeum and its cultivars (along with Geranium macrorrhizum) are usually one of the first hardy geraniums flowering in my garden. These two extremely hardy individuals, apart from having lovely flowers (the latter also has strongly scented leaves) can cope in extremely dry and shady conditions so were ideal choices around two fully grown cherry trees in my front garden.
This year though has been nice as I've spotted a few really promising seedlings coming in to flower that I'll be digging up and planting them in the back garden so they can get as big as possible before dividing them in Autumn. Without competition from the other plants they should grow pretty big before dividing, then I can re-plant them 'en masse' back in the phaeum border!
Anyways, to give you an idea of what this border looks like, here's a photo of them from last year;
This year I took some close-ups
First up is are the more compact types which sit at the very front of the border. This one is 'Samabor'. It also has a lovely chocolate splodge on the leaves too;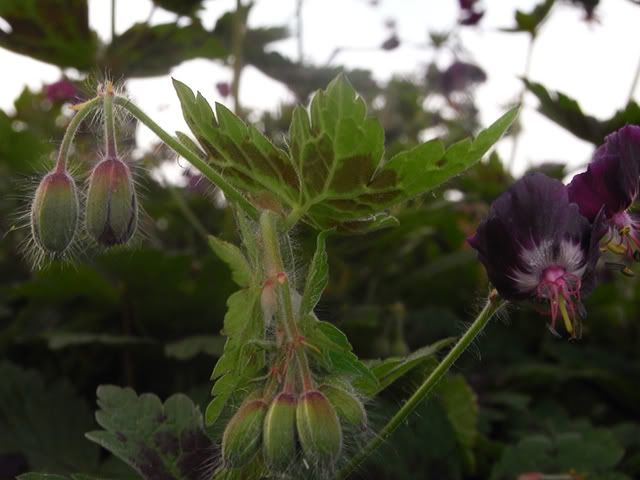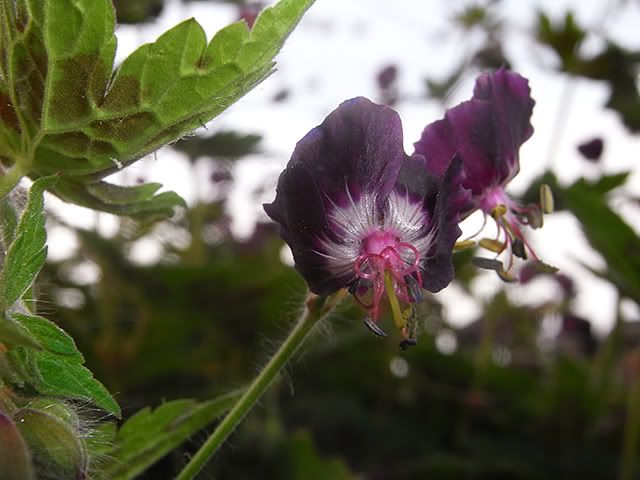 Also mixed in with these is Geranium monacense 'Muldoon' ( a cross between G.phaeum and G. reflexum) and similar seedlings/hybrids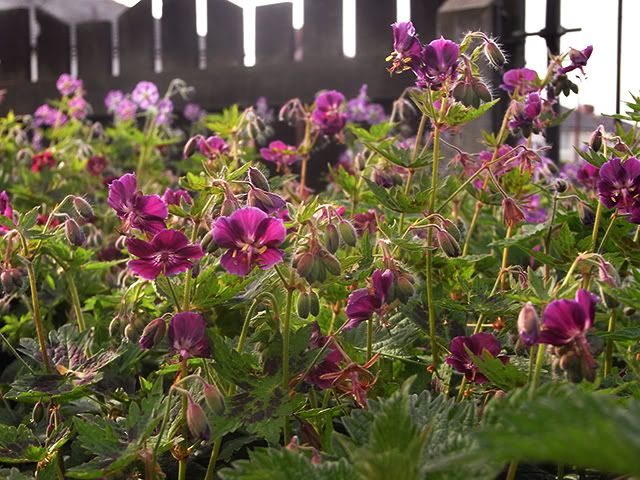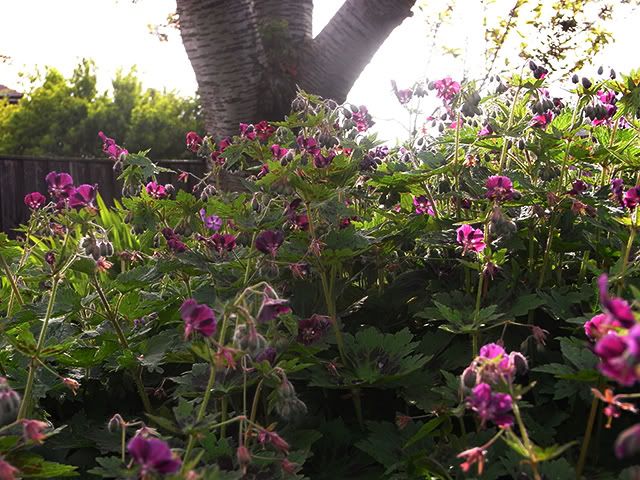 Some of the seedlings look really nice!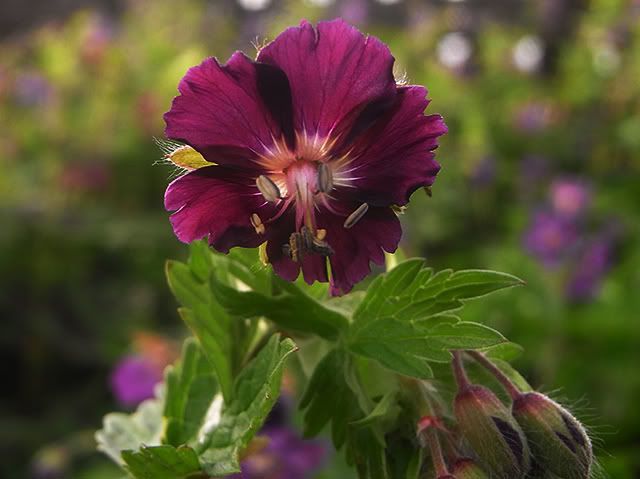 At the back of the border are the larger phaeums like 'Lividum'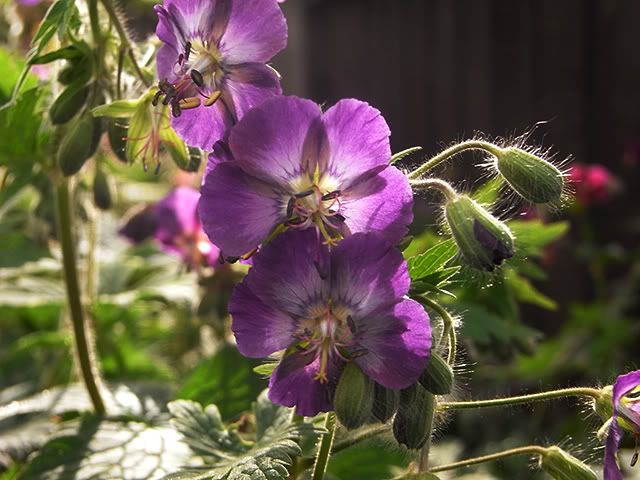 and amongst these are some lovely seedlings. This one is taller still and has larger, darker flowers;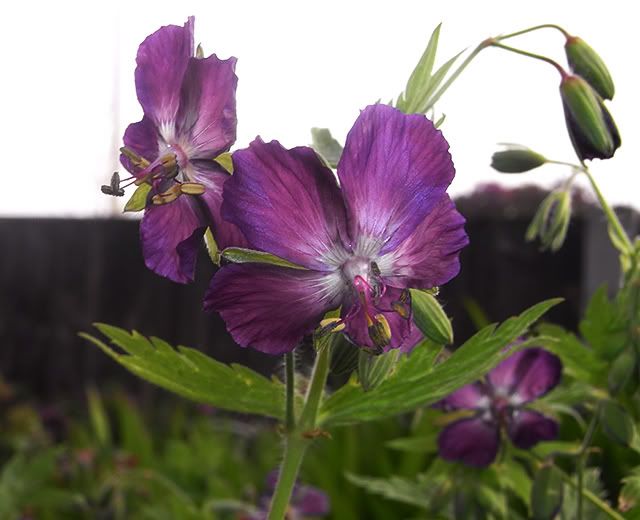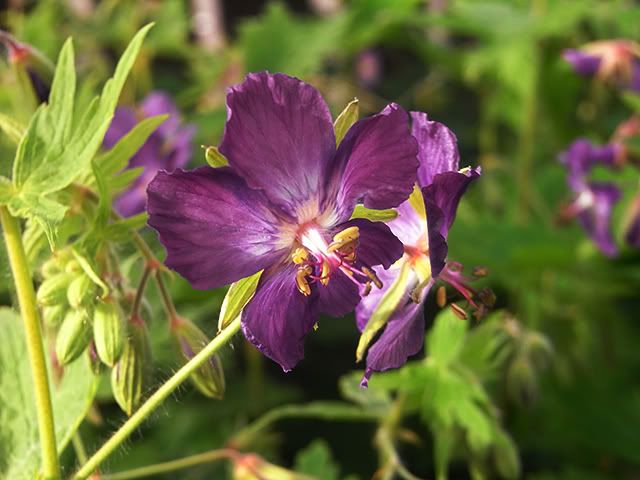 and this is my fave of all the new seedlings;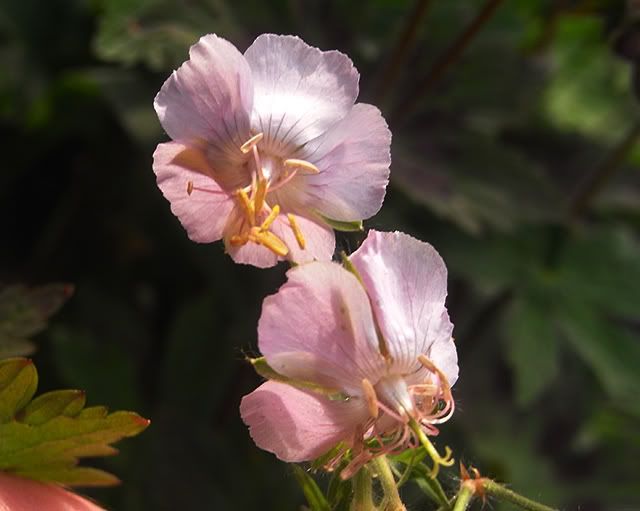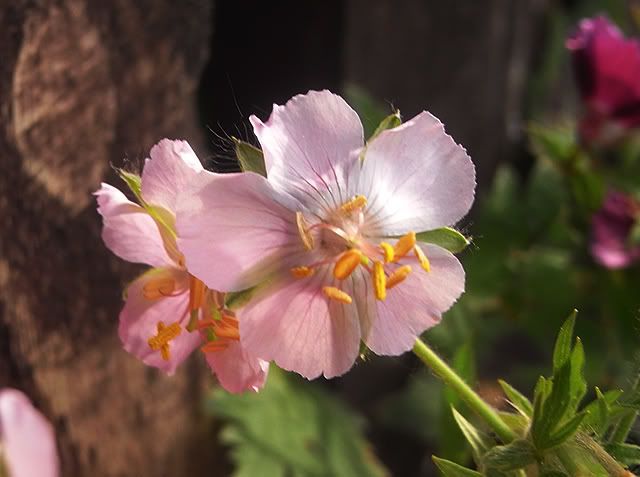 Also at the back of the border is 'Lily Lovell' another tall cultivar;
Lastly, is a small variety that's tucked away behind the tree which is'variegatum' but it hasn't quite flowered yet!